Advanced Wireless Alarm Monitoring
The 7744/7788 smart subscriber unit links an alarm panel to an alarm monitoring central station. This 2-way transceiver and repeater in one is housed in a full size locking steel cabinet for superior performance. The 7744/7788 supports a wide range of inputs such as NO/NC/EOL and direct voltage. It automatically senses wire and antenna cuts, and monitors battery and AC power status. Advanced status reporting, self-diagnostics and a built-in power supply make the 7744/7788 the first choice for all wireless alarm communication needs.
Full Data for Fire and Burglary
Use with the optional Firetap for full fire data or the IntelliTap for full fire and burglary data.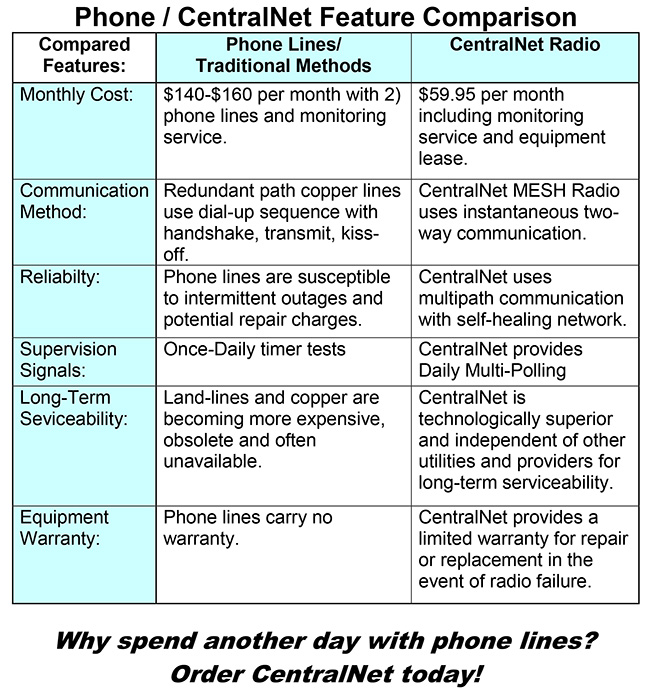 Satisfied Customers Using CentralNet:
All Storage
Behringer Harvard
Bell Partners
Billingsley Companies
Capital One
Fiesta Mart
JLB Partners
Lincoln Properties
Palomar Hotel/Residences
Quine & Associates
Riverstone Residential
Streetlights Residential
UDR
Westwood Residential
ZOM